are you kilim me?
short film, 2017
dir: burak babayiğit, pascal hubrich
türkiye - germany, color, 2016, 3'56''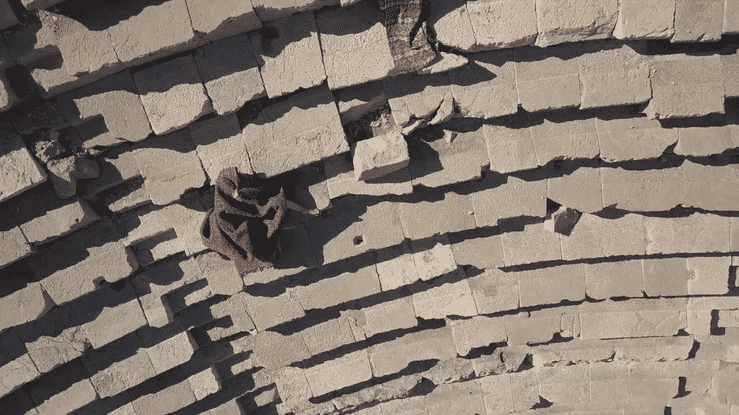 about
​
"are you kilim me?" (kilim = carpet) is calloboration between german artist pascal hubrich and turkish filmmaker burak babayiğit. The short film is about exploring the diversity of people covered in turkish kilims and changing landscapes. it portrays an experimental way to integrate traditional motives with modern techniques. the frames switch between high quality sequences and vhs cam. by interacting with the human body the fabric changes its actual function and gets a new form.
director's statement
​
As a director, I am thrilled to be a part of "Are You Kilim Me?", because our short film explores the diversity of people and landscapes covered in Turkish kilims, and portrays an experimental way of integrating traditional motives with modern techniques while embracing sustainability as a core principle.
The film features a mix of high-quality sequences and VHS cam footage, which adds to its experimental nature and creates a unique visual experience for the audience. The frames switch between these two styles, providing a dynamic and engaging viewing experience.
One of the things I find most exciting about "Are You Kilim Me?" is the way it plays with the function and form of the kilim fabric. By interacting with the human body, the fabric transforms and takes on new shapes and forms, challenging traditional notions of what a kilim can be. This transformation not only symbolizes the adaptability of Turkish kilims but also underscores the importance of sustainability in our project. We have consciously used sustainable and eco-friendly materials in the creation of these kilims, ensuring that our exploration of tradition and modernity aligns with environmental consciousness.
Overall, "Are You Kilim Me?" is a thought-provoking and visually stunning film that celebrates the beauty and diversity of Turkish kilims, and explores the potential for traditional techniques to be integrated with modern techniques in new and creative ways, all while promoting sustainability as an integral part of our artistic journey. I am excited to share this film with audiences and invite them on a journey of discovery and exploration through the world of kilims, grounded in the principles of sustainability.
​
​